Workshop: A Beginner's Guide to Storytelling
November 20, 2016 @ 3:00 pm

-

8:00 pm

35€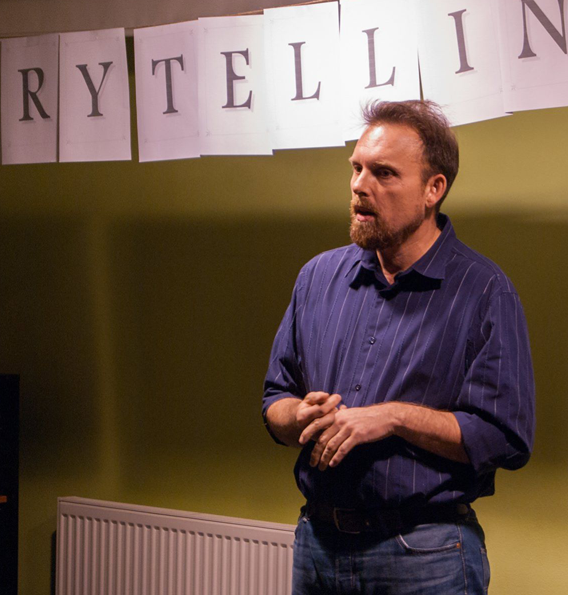 'Stories have power. They delight, enchant, touch, teach, recall, inspire, motivate, challenge. They help us understand. They imprint a picture on our minds. Want to make a point or raise an issue? Tell a story'. – Janet Litherland
Updated and improved from the ground up!  Your workshop trainer, Nikolas, has added more hands on storytelling activities and exercises to give you more practice time!
Everyone has stories worth to be told. This 5-hour workshop is for anyone who loves stories and want to take the first step towards becoming a skilled storyteller.
Suitable for beginners with no prior experience in storytelling and people who speak English as a foreign language. This workshop covers the foundation of storytelling through practical, hands-on and interactive exercises.
You don't need to have experience in performing arts; just the wish to expand your comfort zone. You will learn how to prepare a story, give it the form it needs to be remembered and captivate your audience with your story.
Students will also have the opportunity to tell their stories and sharpen their skills at the monthly Bratislava Storytelling Night (a monthly event organized by Imagine Center for Learning).
Why learn Storytelling?
We are storytelling animals, a wise man once said. We are not the strongest, biggest nor the fastest of all the species around but we have survived through the stories of others who survived.
Nowadays, we have lost this skill through the consumption of mass media. Imagination is a muscle which has to be trained. We get the perfect pictures, sounds and illusions delivered from TV and Internet and our imagination gets weaker and weaker.
Storytelling helps the listener to create their own pictures in their head through the words of the story teller; a true gift to build a better world.