What Corporate Training Programs do we offer?
LANGUAGE & COMMUNICATION SKILLS COURSES
Our Language and Communication Skills courses are highly customized to suit your business' or organization's needs. The courses provide a solid foundation in general business English and communication skills which include the following areas; verbal, written, nonverbal and intercultural communication.
We do not use generic English business textbooks in our courses.  All our materials and activities are designed to enhance and develop vital language and communication skills among your employees.  Here at Imagine Corporate Training, we believe that communication skills go hand in hand with acquiring language skills. Accordingly, our courses combine both language learning and communication skills training.
Through interactive learning, assessments, role-plays, drama based activities, video simulations and recordings, games and quizzes, you gain practical experience initiating and responding to oral and written communications with flexible, professional and self-confident approach.
Company's benefits
Skilled staff – Train, motivate, transform and inspire employees in your companies to boost performance and enhance efficiency.
Situated learning – Training staff using real situations and case studies from your company
Cost-effective and time-efficient – Improve English language skills and communication skills all in one course
Fun and positive learning environment
Learning by doing approach.
Courses are tailored specifically for non-native speakers of English from pre-intermediate level to advanced
EMPLOYEE DEVELOPMENT TRAINING & WORKSHOPS
We offer a wide variety of training programs and workshops to suit your company's or organization's needs. From one day workshops to one week intensive workshops, we create customized training solutions to help you reach your business or organizational goals and at a location of your choice saving you time and money.
Persuasion
Conflict management
Announcing
Public speaking
Presentation
Pronunciation
Voice and intonation
Negotiation
Interview
Meeting
Listening
Posture
Facial expression
Appearance
Body language
Eye contact
General business English
Grammar
Effective writing
INTERCULTURAL COMMUNICATION
Taboo topics
Verbal + nonverbal communication (international setting)
Understanding cultural diversity
Overcoming cross-cultural communication barriers
CORPORATE TEAM BUILDING
If you are looking for team building events and activities for any size of team, look no further because we at Imagine Corporate Training can provide you with the most creative, fun-filled and cost effective team building event in town.
Our made-to-order team building programs are based on activities and exercises drawn from the performing arts, speech and drama, creative arts, social skills enhancement and self-empowerment. The activities are specially designed to increase team rapport, trust, performance and productivity.
Speech and drama activities encourage the whole team to work as an ensemble in a creative, fun and informal environment. The added bonus is that participants will also get to practice many language related skills such as fluency, presentation, verbal communication and vocabulary.
We're flexible! Our team building events can last just a few hours or a few days. The activities can be adapted and delivered during a conference, exhibition, seminar or workshop.  We can help arrange venues, room and board or come to your venue.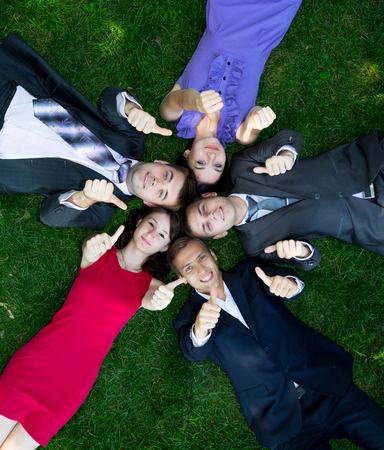 Interested in our Corporate Training Programs?
Contact us today to find out how you can organize a team building event for as low as €5.50* per person, per hour!
* Minimum of 10 participants required.
CONTACT US